The new Ruby Hot Chocolate is an exclusive drink being launched for the first time in Ireland! Made from Real Ruby Cocoa Bean the Ruby Hot Chocolate unlocks the flavour and colour tone naturally presented in the Ruby bean – this is the 4th type of chocolate next to Dark, Milk and White chocolate.
The Ruby Hot Chocolate is an intense sensorial delight, a tension between berry-fruitiness and luscious smoothness.
Golden Caramel Hot Chocolate
Made with luxurious gold caramel Belgian chocolate buttons for a magical festive treat. Enjoy the flavours of melted caramel chocolate with rich notes of toffee, butter, cream & an exciting dash of salt. Enjoy topped with a sprinkle of Gold Dust and chocolate flakes.
Salted Caramel Hot Chocolate
Insomnia's famous real melted milk chocolate with fresh steamed milk and blended with Salted Caramel syrup, sprinkled with chocolate balls!
Our delicious Real Belgian Chocolate blended with steamed milk and cookies crumble, it's just like your favourite, but with our cookies, that makes it just perfect!
BROWNIE COLLECTION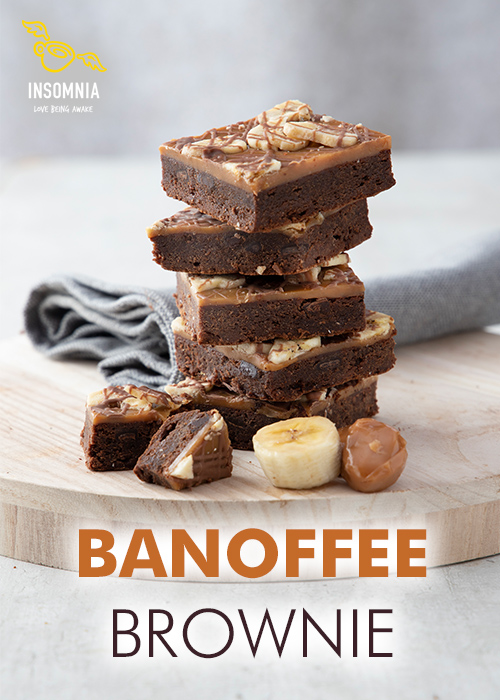 Vegan Friendly Raspberry & Chocolate Brownie
The newest brownie to arrive at Insomnia is the Vegan Friendly Raspberry & Chocolate Brownie. A chocolate brownie base glazed with a layer of dark chocolate, sprinkled with light, dry raspberry pieces… and the best part is – it's Vegan Friendly!
A little slice of heaven with every mouthful, our chocolate fudge Bueno brownie with a smooth hazelnut centre and topped with milk and white chocolate marbling, this one tastes as 'bueno' as it sounds!
The Banoffee Brownie is the ultimate indulgent treat, a chocolate brownie with a caramel layer and whole banana chunks topped with milk chocolate drizzle – It's simply impossible to resist!
SPRING SANDWICHES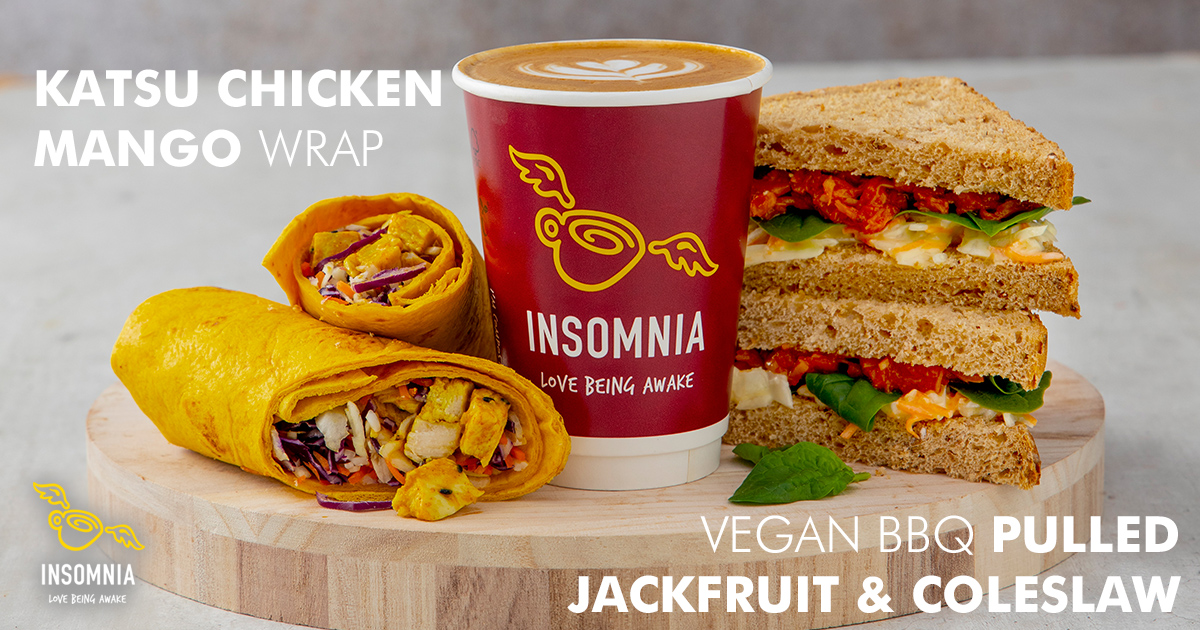 Chicken with sweet mango curry, red cabbage slaw, black sesame seeds on pumpkin & turmeric wrap.
Vegan BBQ Pulled Jackfruit & Coleslaw
BBQ pulled jackfruit with coleslaw & spinach on extra thick malt bread.