Commercial Opportunities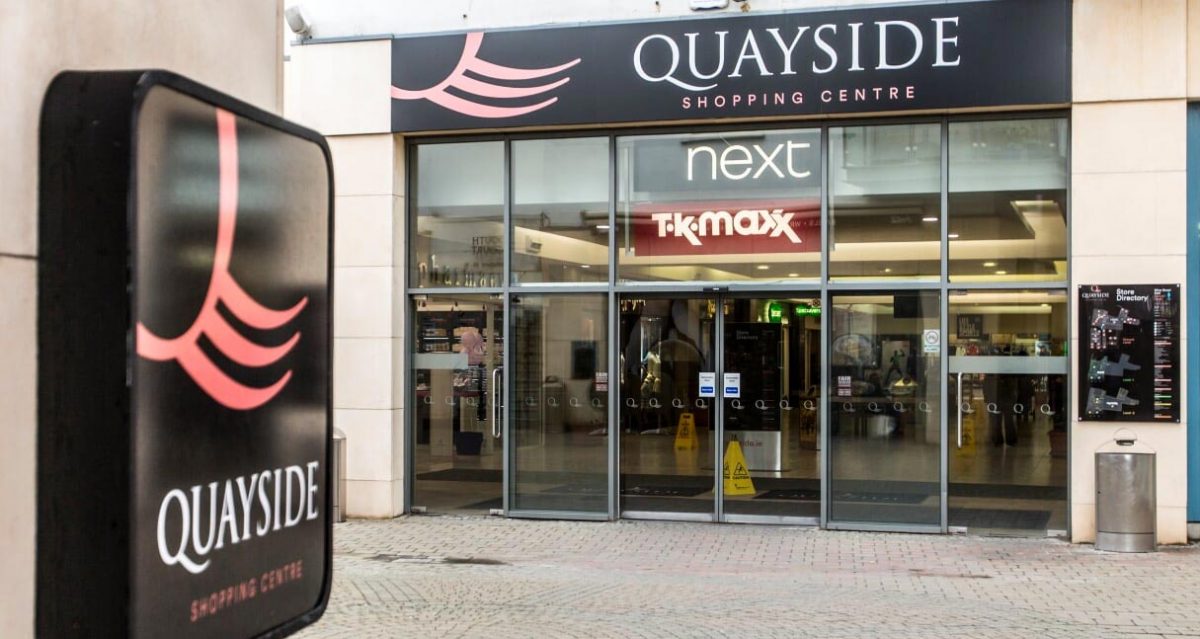 Great retail opportunities in the North West's leading shopping destination
As one of the leading retail destinations in the North West, Quayside Shopping Centre, is ideally located in the heart of Sligo Town.
Opened in 2005, Quayside Shopping Centre offers 400 customer car parking spaces and 130,000 Sq.ft of retail space spread over four trading levels. In total the centre boasts 43 Retail Units, 12 Office Suites and 89 Residential units.
With its unique combination of open streets and covered malls, Quayside Shopping Centre is designed to meet the requirements of modern retailers and provide customers with a relaxed, safe and convenient shopping experience.
Your business will be in good company as Quayside Shopping Centre has attracted a host of established national and international brands including TK Maxx, Next, River Island, Dealz, Lifestyle Sports & many more.
For more information about retail opportunities in Quayside Shopping Centre, please contact Darren Peavoy at dpeavoy@bannon.ie or call +353 1 6477918
Increase your brand's exposure with marketing opportunities in Quayside Shopping Centre
Quayside offers a number of promotional and exhibition spaces in prime locations within the Centre where commercial or charitable organisations can showcase their products/services or drive awareness to their cause.
For more information about marketing/promotional opportunities in Quayside Shopping Centre, please contact: Conor O'Kelly (Fillit) conor@fillit.com or call 086 777 5416 | 01 201 3370
Commercial Enquiries: dpeavoy@bannon.ie +353 1 6477918
All other enquiries: info@quayside.ie +353 (71) 9151600
Letting Opportunities